TMS Launches Its New MALMS Airfield Torque Wrench
Tailor Made Systems announces the launch of its MALMS Airfield Torque, an electronic RFID enabled stand-alone torque wrench that allows an airfield engineer to independently torque airfield light fixtures without being in constant communication with the system database.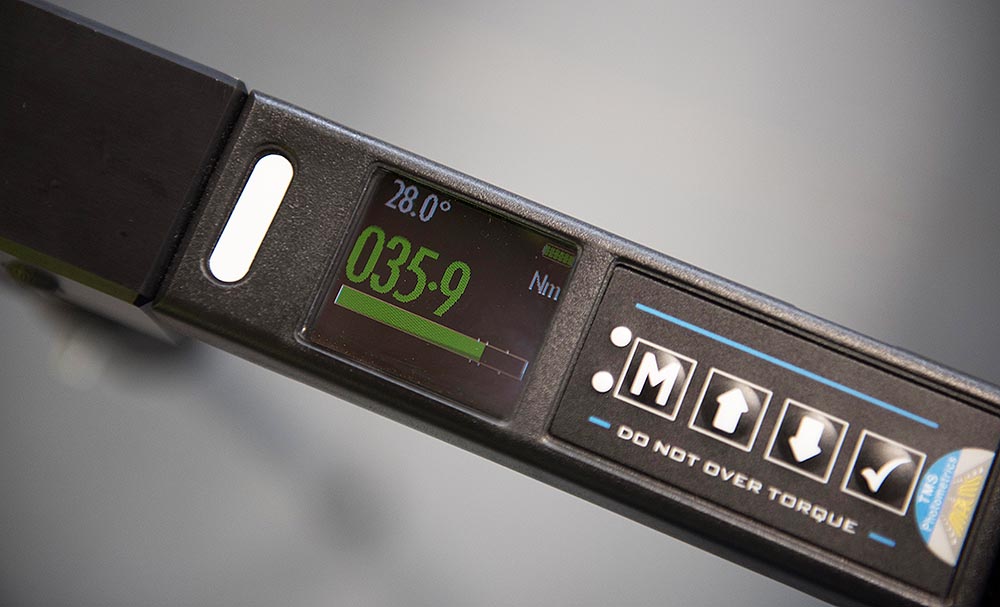 The Airfield Torque has an inbuilt RFID reader at the end of one of the handles, while the airfield database is stored onto the wrench, so once a RFID Tag is read the torque wrench knows which airfield asset it is at, the number of fasteners to torque as well as required target torque values. Once the light fixture has been torqued, the data is stored on to the torque wrench and the operator can move to the next light location.
Upon completion of the maintenance task all data can be transferred to the cloud based Dashboard via the Engineer tablet. The Airfield Torque is part of the MALMS Engineer system.